our story
The European Institute for Training and Development (EUTD) was established in Belgium in 2016 with the ambition of bridging the gap between businesses and individuals through regular meetups, training projects, and collaborations with NGOs and public institutions. Drawing inspiration from the Scandinavian educational system, EUTD strives to revolutionize the way people learn and acquire new skills by providing low-cost, high-quality training. Working with experienced trainers, EUTD offers a unique training experience to participants from all corners of the globe.
In October 2022, the institute established its new headquarters in Turkey and launched a sustainable educational platform that has since connected with over 126 local groups across 7 countries. Through strategic partnerships with universities and companies, EUTD is dedicated to providing a comprehensive and cutting-edge technical and digital education and training experience to people around the world. By leveraging the latest technologies and innovative teaching methods, EUTD is committed to helping individuals and businesses reach their full potential.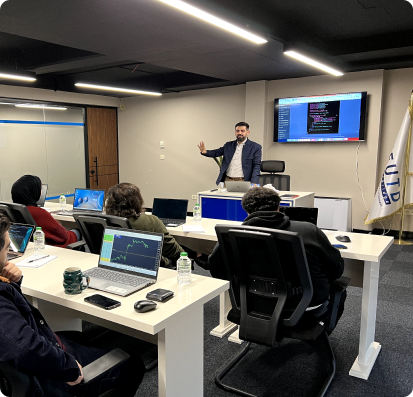 New Generations
Committing to support the new generation in adapting to technological progress.
Women
Promoting women's issues and rights.
Environment & Climate
Addressing environmental and climate concerns in a rapidly evolving world.
Refugees
Supporting refugees with sustainable solutions.
Our Vision
Development for tomorrow's skills & technologies.
Our Mission
Providing a high-quality technical and digital education and training experience worldwide.
Prospective
Training for development.
our values
Integrity
Adherence to professionalism and ethics in a framework of trust, honesty and sincerity.
---
Creativity
Absorbing, encouraging, and nurturing innovative ideas and solutions in the fields of training, learning, and scientific research.
---
Professionality
The ability to demonstrate knowledge, skill, and adequacy in a specialty.